- DRIKU was covered by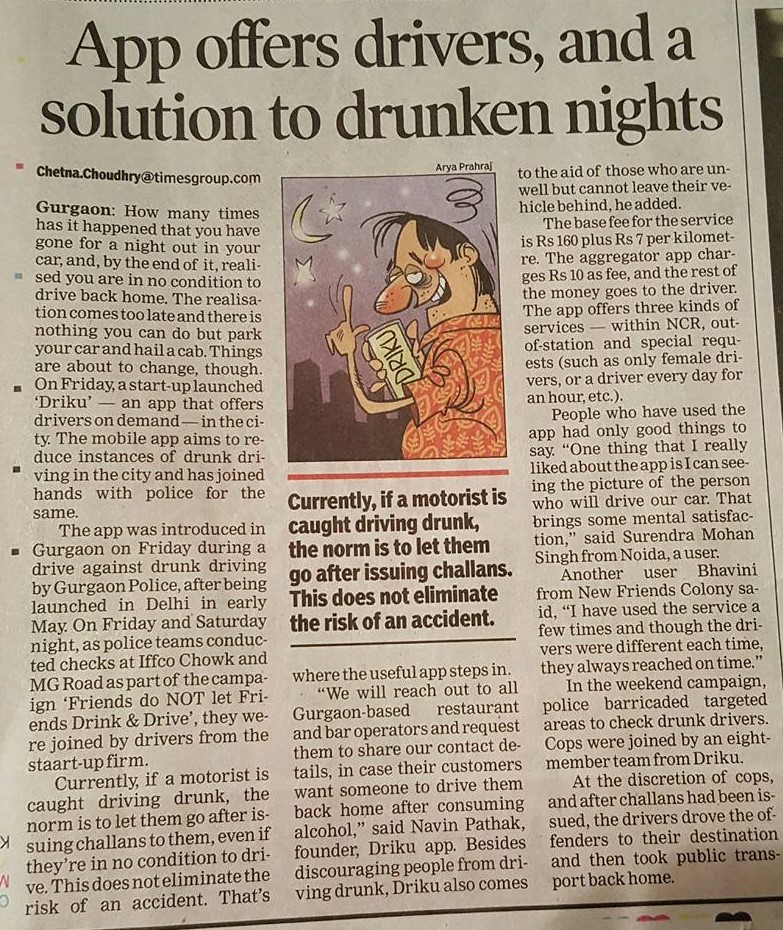 DRIKU was covered by Times of India
DRIKU's team really appreciate and thank The Times of India for covering DRIKU's campaign against drunk-driving in Gurgaon. Drinking and Driving are worst enemies. Support 0 (zero) tolerance for any amount of alcohol in blood stream while driving. more..
---
-

Interviewed Navin Pathak, Founder of DRIKU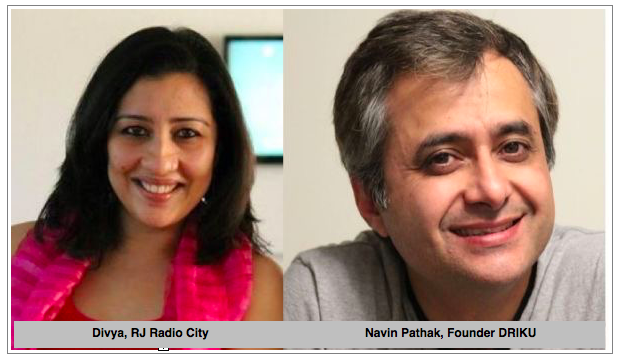 Audio of the interview
DRIKU Founder Navin Pathak in an interview with Radio City's RJ Ms. Divya. Here he is talking about getting a verified driver on demand in Delhi using DRIKU App. more..
---
-

covered DRIKU's campaign, Friends Do NOT let Friends DRINK and Drive

Harayana News Channel covering DRIKU
Haryana News Channel telecasted DRIKU's campaign 'Friends don't let Friends Drink & Drive' on their television Channel. more..